Opportunities
We hope to continue to add news of opportunities for BAME professionals here. Check out these heartening initiatives for a start
UK
WSET UK Bursary Scheme

The Wine & Spirit Education Trust (WSET) operates a bursary scheme which is designed to help potential students in the UK who would otherwise be unable to take a WSET qualification due to financial hardship. Bursaries can be awarded to fund between 25% and 75% of the course fees of any WSET qualification, depending on the individual circumstances of each applicant. Applications for funding under the WSET UK Bursary Scheme should be submitted by email to bursary@wsetglobal.com. The applicant will then be advised of the full application process. All applications for funding under the WSET UK Bursary Scheme are subject to approval, and are at the discretion of the WSET Board of Trustees. This bursary is open to anyone in the UK, but there are also some international bursaries and scholarships available – you can find details of these on theWSET global website.
---
Champagne Louis Roederer BAME Bursary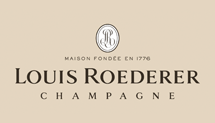 We are delighted to announce that in December 2020 freelance wine writer Aleesha Hansel won the £2,000 travel bursary offered by Champagne Louis Roederer and year's mentorship from JancisRobinson.com. Runners-up were also offered various forms of help. Jancis will be meeting up with Anoushica Matthews of Liberty Wines and wine communicator Saira is to be mentored by Helena Nicklin and Aidy Smith, two of The Three Drinkers. For more details see Mentorship catches on.
---
Majestic Wine's WSET BAME Scholarship
Majestic are offering 24 free WSET Level 2 online courses from October 2020 to BAME applicants. MD John Colley explains, 'it's a simple, no-strings programme, with successful applicants under no obligation to join the industry afterwards although it could be a great stepping stone for a career with Majestic or in wine generally.' All materials, samples etc will be provided. More details here.
---
The School of Taste

Nick Jackson MW is hosting two wine tasting webinar courses in his School of Taste series. Each course comprises six weekly sessions at $15 each or $75 for all six. They begin in the week beginning 14 September 2020. Participants have access to each webinar and recordings of them. Nick is offering sponsorships to the value of 50% off both courses to BAME wine professionals, wherever in the world they are based.
Entries close on 30 September 2020.
---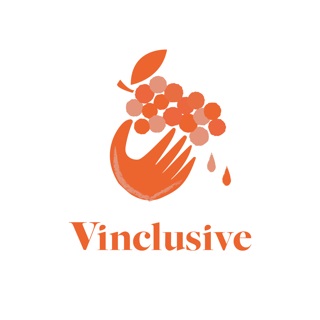 Vinclusive
A social enterprise working towards equity in the UK wine and wider drinks industry through community, dialogue and positive action.
---
BAME in Hospitality
A not-for-profit organisation founded by hospitality leader Lorraine Copes with a mission to drive education, amplify voices, build community and accelerate racial equality within hospitality, food and drink sectors. This mission will be delivered through learning and development, partnerships and events.
---
Wine & Spirit Education Trust
Formed three Diversity and Inclusion Committees in July 2020.
---
Institute of Masters of Wine
Set up a Diversity Committee in July 2020 with co-chairs Lisa Granik MW and Stephen Wong MW.
---
The Drinks Trust
The UK drinks industry community organisation has been providing support, care and assistance to those who experience difficulties since 1886 and has recently added vocational and well-being support to its previous provision of financial and practical support.
---
USA
Diversity in Wine and Spirits
Transforming the international hospitality community by implementing global diversity and inclusion initiatives as well as scholarships, grants and professional development resources to give everyone the opportunity to participate, achieve their highest potential and contribute to the drinks industry.
---
WineUnify.org
Wide-ranging programme aimed at celebrating diversity in the wine business, dedicated to educating and promoting more Black wine professionals in the US. The impressive team behind it include several Masters of Wine and prominent business people.
---
BlackWineProfessionals.com
Guide to Black wine talent in the US assembled by Washington DC-based wine writer Julia Coney.
---
Open Wine Forum, @openwineforum
The Open Wine Forum (OWF) is an organisation aimed at helping to create a more diverse, creative and fairer wine world.
---
The Hue Society, @thehuesociety
Hue Society is a curated community that serves as a lifestyle hub for access to all things related to Black wine culture.
---
The Roots Fund, @rootsfund
Empowering under-represented minorities in the wine industry by providing resources and financial support through educational scholarships, wine education, mentorship, and job placement. Committed to investing in the black and indigenous wine community to provide opportunities to those seeking a career/education in all aspects of wine.
---
Wine Empowered, @WineEmpowered
Diversifying the wine industry by empowering women and BIPOC individuals with tuition-free education, mentoring services, and access to a wider network of sommeliers and hospitality professionals.
---