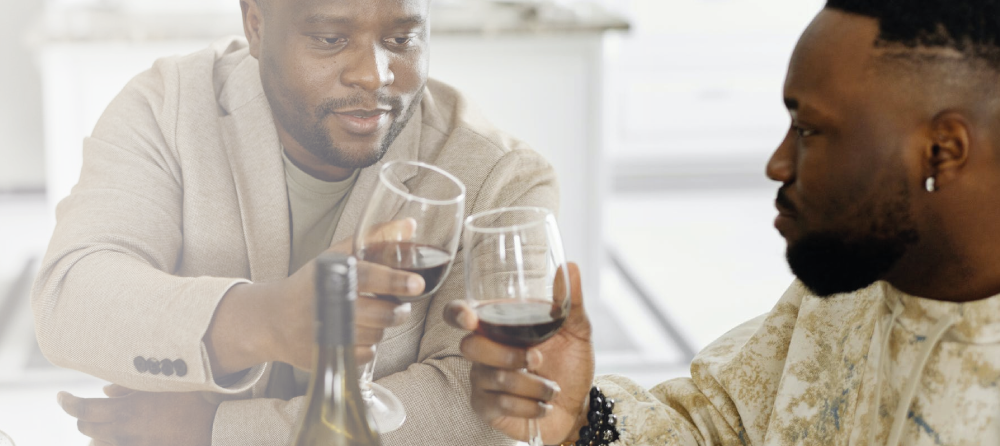 Opportunities
We hope to continue to add news of opportunities for BAME professionals here. Check out these heartening initiatives for a start
UK
Laithwaites – Marketing Opportunities
Currrent opportunities to join the Laithwaites Team:
Please refer to the Laithwaites Careers Page for full details of opportunities available – https://www.laithwaites.co.uk/jsp/content.jsp?pg=careers&icamp=footer-careers
Retail Wine Advisor
Various positions and hours open across our network of shops.
Permanent roles
Starting hourly rate is £9.90.
Digital Product Design Lead
Permanent Full Time position
Flexible hybrid working options available
Competitive salary and excellent company benefits
Digital Product Manager
Permanent Full Time position
Flexible hybrid working options available
Competitive salary and excellent company benefits
Merchandising Administrator
Permanent Full Time position
Flexible hybrid working options available
Competitive salary and excellent company benefits
For more information about the roles, a full job description and how to apply, please contact Andrea Folkard – andrea.folkard@directwines.com
---
Decanter 360° Academy Trainee
Department: Decanter / Events Marketing

Location: London

Status: 12 Month FTC, full-time

Reports to: Alex Layton, Decanter Head of Marketing

Salary: £22,000 per annum
If you're interested in the world of wine but don't know where to start, this might just be the opportunity for you.
Our 360 Academy will offer one person from an under-represented background* the chance to gain valuable experience – while getting paid a full London Living Wage salary – working across every department of the Decanter organisation.
* this is by no means an exhaustive list, but this includes people from ethnic minorities, people of colour, those with physical health/disability, mental health issues, sensory impairments, learning disabilities, neurodivergence, and those from LGBTQIA+ or traveller communities.
The successful candidate will also work towards completing a wine-related qualification to help kickstart their wine industry career.
The world of wine media is an incredibly exciting and varied part of the wider wine industry. You will work with our brilliant team across the entire Decanter brand
Sales
Work with and support our sales team who sell print and digital advertising, stands at our global events and our awards
Develop skills to understand the importance of sales to the wider business Marketing
Learn about our extensive B2B and B2C marketing campaigns that support the wider brand – including events, awards, social media and subscriptions
Learn to monitor and understand the performance of marketing campaigns
Develop skills to understand monthly marketing budget allocations
Editorial
Support our editorial team across both the print magazine and websites decanter.com and decanterchina.com
Learn about how content is published both in print and online plus essential skills such as SEO
Awards and Events Operations
Support our awards and events operations team during key times of the year including across our Fine Wine Encounter events, World Wine Awards, Retailer Awards and Panel Tastings
For more about Decanter, the role and the opportunities available visit the Decanter 360 Academy.
Application process and dates
1. Submit a short covering letter explaining why you are interested in joining the wine industry and why you believe this Academy opportunity is right for you along with your CV via this link by Friday 20 May 2022.
2. A short telephone introductory call will be arranged, where you'll speak to one of our friendly Recruitment team about your interests, your work/education experience so far and you'll find out more about what our Academy is all about!
3. Formal interview – you'll be invited to our office in Paddington/video call to attend a formal interview where we'll get to know you better and give you an opportunity to shine!
4. Feedback – once you've attended your interview, we'll provide you with detailed feedback on how you did and if we think this is a good opportunity for you.
5. Follow up task – you'll be then invited to complete a short follow up task which will be due one week after your interview.
6. Start date – Monday 6 July 2022 (or as close to that date as possible)
---
Champagne Louis Roederer WSET Bursary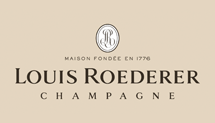 Champagne Louis Roederer, founded in 1776 and one of the last great, family owned champagne houses, is delighted to offer an educational bursary to two candidates to complete their WSET level 3. We firmly believe in diversity and equality enriching all areas of business and we hope that this will encourage more people from the BAME community to embrace the wine industry and grow their confidence in line with their knowledge.
We are proud to work with BAME Wine Professionals for this annual bursary. Please apply by submitting your reasons as to why you should be awarded this scholarship, and how it would help further your wine career.
Application deadline: Friday 10th of December 2021
---
MHUK WSET courses

Moët Hennessy UK are particularly proactive in matters of diversity and inclusion and are offering BAME professionals a total of six Level 1 WSET wine courses and 16 Level 2 wine courses. These have to be completed by the end of July.
To apply for one of these, send your details to info@bamewineprofessionals.co.uk explaining why you want to start or continue your journey into wine. Successful candidates should ideally be, or have been until the pandemic, employed in the UK on-trade and to have a BAME background. Please include these details in your application. Please also include the date of the course you would like to attend by checking course availability here.
---
The Vintners' Company Talent Development Fund

We are delighted to announce that a new development fund has been made available by The Vintners' Company. The fund aims to foster Black, Asian and Minority Ethnic talent in the UK wine industry by supporting individuals who seek to develop their wine knowledge, understanding and tasting skills to an advanced level. Successful applicants will gain access to a fully funded WSET Level 3 Award in Wines programme and will be matched with an industry mentor.

The fund is open to those who hold the WSET Level 2 Award in Wines. During the application process, you will be asked to explain how you intend to use this support to achieve your career objectives. You do not need to be working in the wine industry currently to apply, but you must be actively pursuing a career in this area.

Applications are open throughout 2021 and will be reviewed quarterly by a selection committee from The Vintners' Company, BAME Wine Professionals and WSET. Please note that the WSET Level 3 Award in Wines is a challenging programme that has a minimum requirement of 84 hours of study time, including 30 hours of classroom or online delivery time with a WSET course provider. Before applying, please read the qualification specification in detail to ensure that you are able to dedicate the required time to study.
---
WSET UK Bursary Scheme

The Wine & Spirit Education Trust (WSET) operates a bursary scheme which is designed to help potential students in the UK who would otherwise be unable to take a WSET qualification due to financial hardship. Bursaries can be awarded to fund between 25% and 75% of the course fees of any WSET qualification, depending on the individual circumstances of each applicant. Applications for funding under the WSET UK Bursary Scheme should be submitted by email to bursary@wsetglobal.com. The applicant will then be advised of the full application process. All applications for funding under the WSET UK Bursary Scheme are subject to approval, and are at the discretion of the WSET Board of Trustees. This bursary is open to anyone in the UK, but there are also some international bursaries and scholarships available – you can find details of these on theWSET global website.
---
Majestic Wine's WSET BAME Scholarship
Majestic are offering 24 free WSET Level 2 online courses from October 2020 to BAME applicants. MD John Colley explains, 'it's a simple, no-strings programme, with successful applicants under no obligation to join the industry afterwards although it could be a great stepping stone for a career with Majestic or in wine generally.' All materials, samples etc will be provided. More details here.
---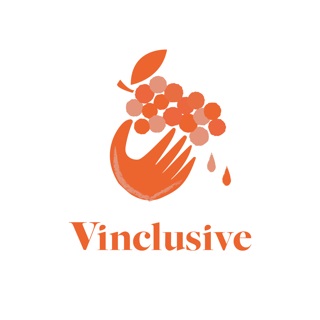 Vinclusive
A social enterprise working towards equity in the UK wine and wider drinks industry through community, dialogue and positive action.
---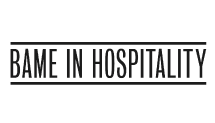 BAME in Hospitality
A not-for-profit organisation founded by hospitality leader Lorraine Copes with a mission to drive education, amplify voices, build community and accelerate racial equality within hospitality, food and drink sectors. This mission will be delivered through learning and development, partnerships and events.
---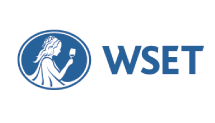 Wine & Spirit Education Trust
Formed three Diversity and Inclusion Committees in July 2020.
---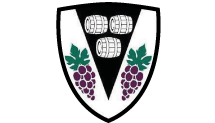 Institute of Masters of Wine
Set up a Diversity Committee in July 2020 with co-chairs Lisa Granik MW and Stephen Wong MW.
---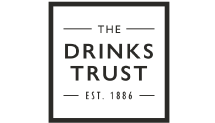 The Drinks Trust
The UK drinks industry community organisation has been providing support, care and assistance to those who experience difficulties since 1886 and has recently added vocational and well-being support to its previous provision of financial and practical support.
---
USA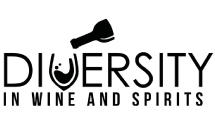 Diversity in Wine and Spirits
Transforming the international hospitality community by implementing global diversity and inclusion initiatives as well as scholarships, grants and professional development resources to give everyone the opportunity to participate, achieve their highest potential and contribute to the drinks industry.
---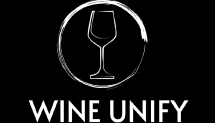 WineUnify.org
Wide-ranging programme aimed at celebrating diversity in the wine business, dedicated to educating and promoting more Black wine professionals in the US. The impressive team behind it include several Masters of Wine and prominent business people.
---
BlackWineProfessionals.com
Guide to Black wine talent in the US assembled by Washington DC-based wine writer Julia Coney.
---
Open Wine Forum, @openwineforum
The Open Wine Forum (OWF) is an organisation aimed at helping to create a more diverse, creative and fairer wine world.
---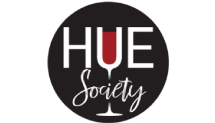 The Hue Society, @thehuesociety
Hue Society is a curated community that serves as a lifestyle hub for access to all things related to Black wine culture.
---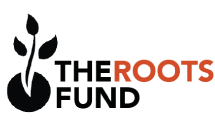 The Roots Fund, @rootsfund
Empowering under-represented minorities in the wine industry by providing resources and financial support through educational scholarships, wine education, mentorship, and job placement. Committed to investing in the black and indigenous wine community to provide opportunities to those seeking a career/education in all aspects of wine.
---
Wine Empowered, @WineEmpowered
Diversifying the wine industry by empowering women and BIPOC individuals with tuition-free education, mentoring services, and access to a wider network of sommeliers and hospitality professionals.
---